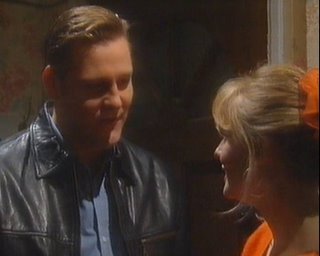 If Eileen's paramour and ex-con Ed looks familiar, that's because the actor has been on the cobbles before. In 1997 Chris Walker played Ray Thorpe with whom Tricia Armstrong left for a new life elsewhere.
The photo was found at
Avenues and Alleyways
, an excellent Scotland-based blog with lots of Corrie news and old photos. Have a look if you like but be warned: there is a spoiler there revealing Ed's identity.